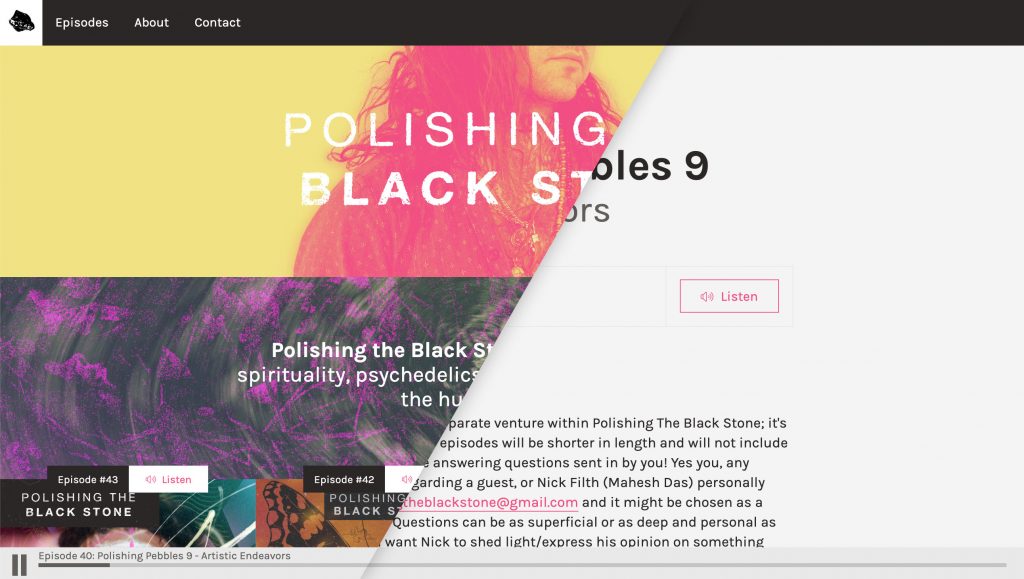 Polishing the Black Stone Website
Web design, web development
I designed and built a custom WordPress theme for Polishing the Black Stone, a podcast. The focus was on ease of use for the podcaster, as well as those listening. The theme automatically pulls in data from the podcast's RSS feed and generates custom posts in WordPress, and page loading is done via AJAX to keep the audio playing while the user browses.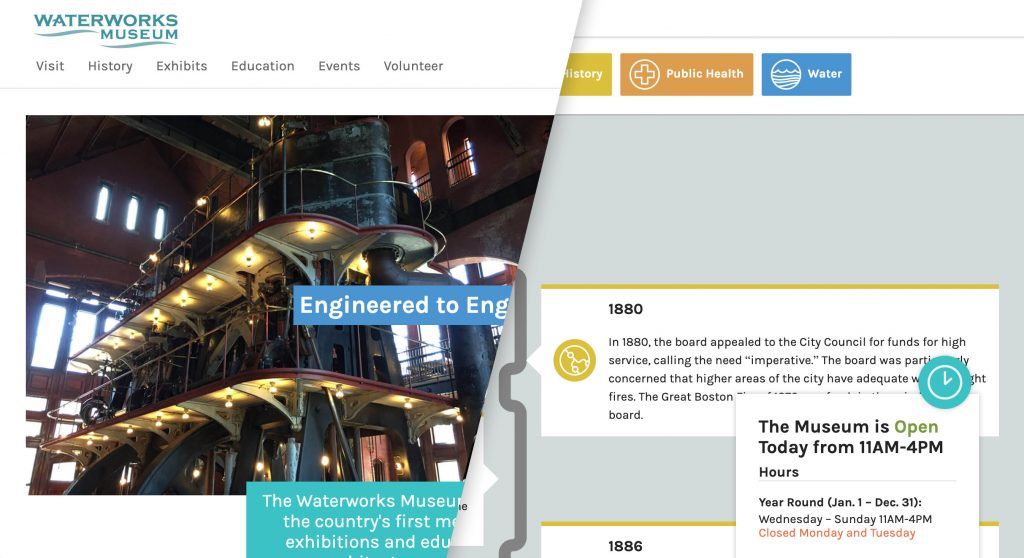 Waterworks Museum Website
Web design, web development
This project was completed in-agency at Graphic Details. I designed and built a custom WordPress theme for The Waterworks Museum. Again, the focus was on ease of use for both the site user and the organization on the back end. A host of custom content areas helps the organization easily manage important information, which is served to the site user in an easy-to-digest hierarchy. Important information like hours and directions are always within reach.
Outlook Springs
Print design, illustration, web design, web development
Since its inception four years ago, I have been Art Director for Outlook Springs, a literary journal from another dimension. Along with doing the layout and typesetting, I make all of the cover art, weird illustrations, and oddball ads that live between the works of fiction, nonfiction, and poetry. I also designed and built the website (a custom WordPress theme). It utilizes custom post types to connect content—from issues to writing to authors—and can be easily updated by Outlook Springs editors.
Issue 2 and Issue 6 are my personal favorites.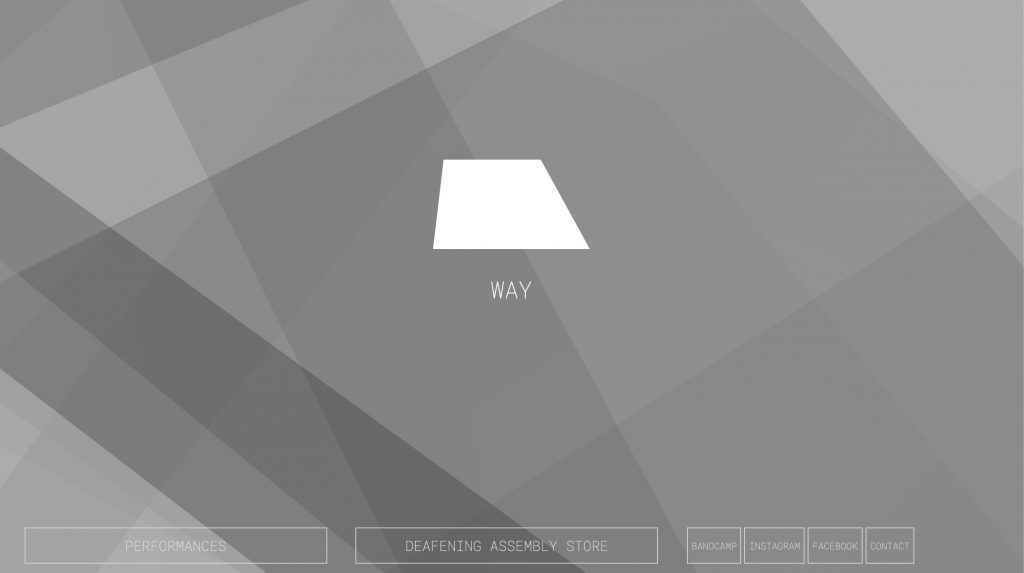 KYOTY Website
Web design, web development
The background shapes of the website are generated by each word in a block of text coupled with randomization so that every visit is a subtly unique pattern and experience.
KYOTY Merch
Print design
I do most of the design for KYOTY. Some of my favorite pieces are the Geomancy I record and the Remanufactured Realm of Ancient Annihilation augmented digital download.
Conquered Book
Print design
I wrote a story to accompany an album I made. Each chapter is meant to be read to a track on the album. I typeset, printed, and hand-bound each copy.
One Last Thing
I just thought I'd throw this in as another example of weird ways I spend my time: Big Dumb Mess is a very strange and confusing comic series I created. Good luck!